Bring your practices into
the future of retail
Smart Media combines a powerful digital signage solution with an immersive virtual try-on for frames and a high quality lens simulator. The combination of these three technologies in one single kiosk hardware is the ultimate high end shopping experience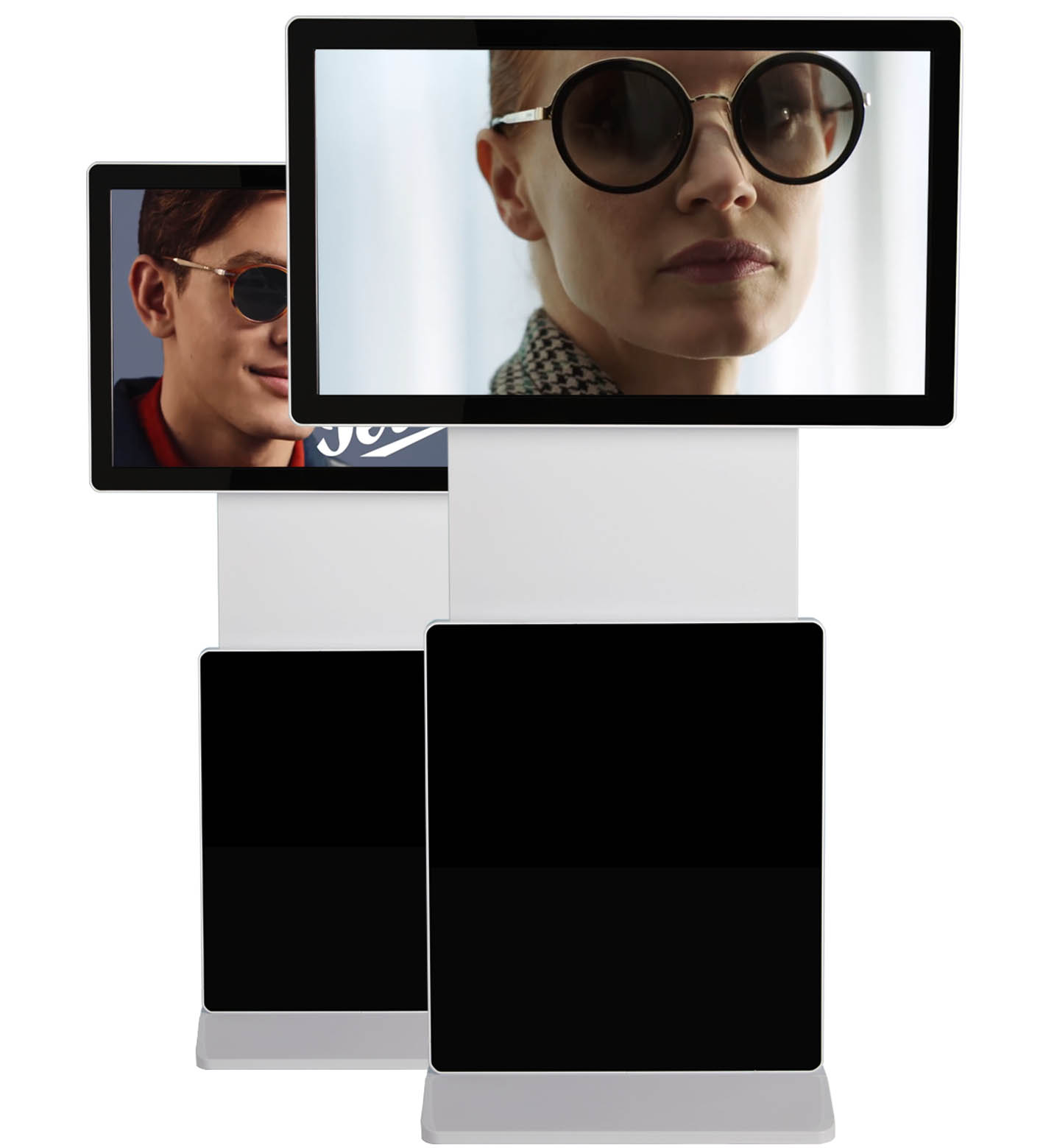 SM
AR
T
MEDIA FOR A UNIQUE EXPERIENCE
FACIAL RECOGNITION
With our latest AI facial recognition algorthyms the application can determine the gender and the age of your audience passing by your practices. From this detection the solution will switch automatically to the ads which fit to the current audience. You can be sure to always display the right content to the right customer.
VIRTUAL TRY-ON
As soon as your customer approaches the digital terminal, the solution brings up a virtual frame fitting experience. Your customer can virtually test your frames, take a photo with the tested frame and then share it on social networks for a second opinion.
LENS SIMULATOR
Detecting a short distance from your customers the solution will switch to a Virtual try-on experience for frames. Your customers will then be able to virtually try-on your frames take a picture and share it to their social medias for second opinion. Smart Media propose also a lens simulator through different augmented reality application, a tremendous interactive experience to educate your customers.